Sales &
Service Office
202 W. Missouri
Floydada, Texas
79235-2799

806.983.3774 (P)
806.983.3776 (F)
E-mail: sales
NEW - See Parts Section !!!


DH bell housing to fit GM engines.

DH-SAE #3 to GM housing.

DH-SAE #3 to GM drive ring.
488/8.0 Direct Drive Engine Built W/GM components.
535 8.8 DIRECT DRIVE ENGINE
350 PTO EPA CERTIFIED W/COVER.
Qualifies for the PERC incentive program.
(350 Cert. Propane - $2,280.00)
350 PTO NON-CERTIFIED W/radiator, enclosure and exhaust.
7.4 454 engine with 10kw side mount generator.

See Our New Products & Specials -

New GM long block replacement engines available 262, 350, and 454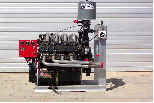 Fuel Efficient Engine Service is a full service irrigation engine company. We have in stock a full line of G.M. Power Train Engines, 35 H.P. through 200 H.P.
We also offer a full line of Generators and Generator Sets, 5 K.W. through 100 K.W., Booster Pump and Booster Pump Sets. We sell and install Engine Governing Systems for all engines. Our 75KW and 100KW generator sets are available with Special Carburation for Dual Fuel Bio Gas and Propane applications.
We can install any engine at your location and do any field work necessary within a limited mile radius. All engines and generators can be shipped worldwide.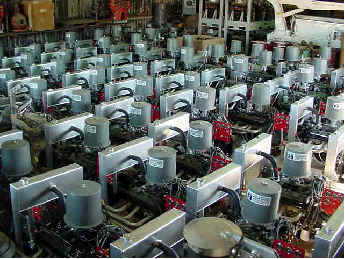 Copyright © 2001-2015 Don Hardy Race Cars, Inc. - All rights reserved